There are a plethora of book adaptations coming out this year. Here are 5 books you can take home today and their upcoming screen counterparts.
Be that "the book was better" person!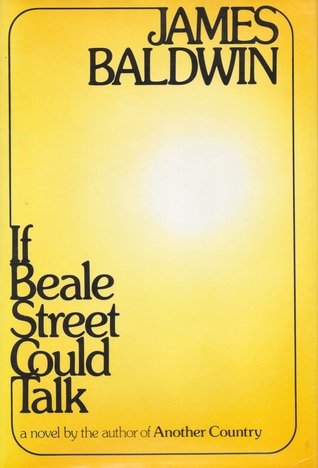 In this honest and stunning novel, James Baldwin has given America a moving story of love in the face of injustice. Told through the eyes of Tish, a nineteen-year-old girl, in love with Fonny, a young sculptor who is the father of her child, Baldwin's story mixes the sweet and the sad. Tish and Fonny have pledged to get married, but Fonny is falsely accused of a terrible crime and imprisoned. Their families set out to clear his name, and as they face an uncertain future, the young lovers experience a kaleidoscope of emotions-affection, despair, and hope. In a love story that evokes the blues, where passion and sadness are inevitably intertwined, Baldwin has created two characters so alive and profoundly realized that they are unforgettably ingrained in the American psyche. –Goodreads.com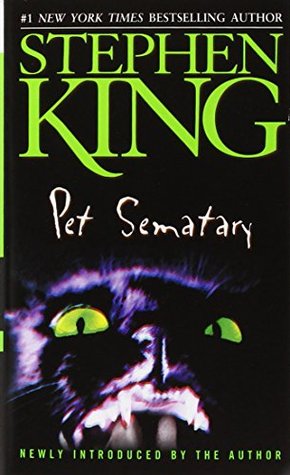 When the Creeds move into a beautiful old house in rural Maine, it all seems too good to be true: physician father, beautiful wife, charming little daughter, adorable infant son—and now an idyllic home. As a family, they've got it all…right down to the friendly cat.
But the nearby woods hide a blood-chilling truth—more terrifying than death itself…and hideously more powerful. –Goodreads.com
Bernadette Fox has vanished.
When her daughter Bee claims a family trip to Antarctica as a reward for perfect grades, Bernadette, a fiercely intelligent shut-in, throws herself into preparations for the trip. But worn down by years of trying to live the Seattle life she never wanted, Ms. Fox is on the brink of a meltdown. And after a school fundraiser goes disastrously awry at her hands, she disappears, leaving her family to pick up the pieces–which is exactly what Bee does, weaving together an elaborate web of emails, invoices, and school memos that reveals a secret past Bernadette has been hiding for decades. –Goodreads.com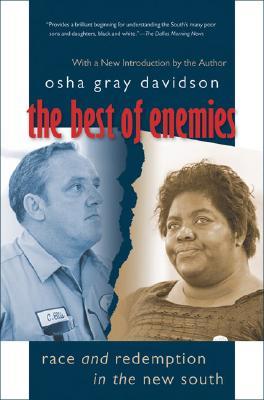 C. P. Ellis grew up in the poor white section of Durham, North Carolina, and as a young man joined the Ku Klux Klan. Ann Atwater, a single mother from the poor black part of town, quit her job as a household domestic to join the civil rights fight. During the 1960s, as the country struggled with the explosive issue of race, Atwater and Ellis met on opposite sides of the public school integration issue. Their encounters were charged with hatred and suspicion. In an amazing set of transformations, however, each of them came to see how the other had been exploited by the South's rigid power structure, and they forged a friendship that flourished against a backdrop of unrelenting bigotry. –Goodreads.com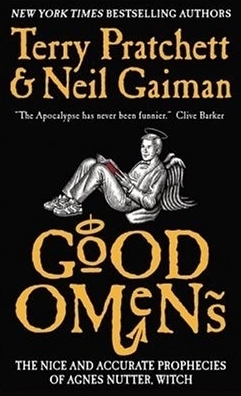 According to The Nice and Accurate Prophecies of Agnes Nutter, Witch (the world's only completely accurate book of prophecies, written in 1655, before she exploded), the world will end on a Saturday. Next Saturday, in fact. Just before dinner.
So the armies of Good and Evil are amassing, Atlantis is rising, frogs are falling, tempers are flaring. Everything appears to be going according to Divine Plan. Except a somewhat fussy angel and a fast-living demon—both of whom have lived amongst Earth's mortals since The Beginning and have grown rather fond of the lifestyle—are not actually looking forward to the coming Rapture.
And someone seems to have misplaced the Antichrist . . . –Goodreads.com