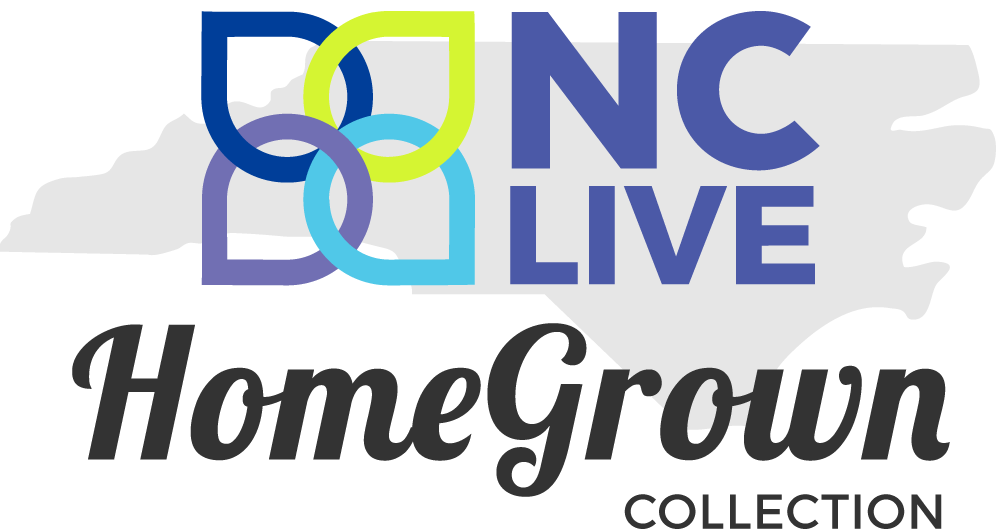 NC LIVE recently announced the addition of 495 titles to its HomeGrown e-books collection. The new titles come from five publishers, including The University of North Carolina Press.

The HomeGrown collection has grown to include 3,600 e-books, which are hosted on the BiblioBoard platform. They are organized into "curations": fiction, nonfiction and young adult/juvenile titles. You can also use the site's search tool to find books by keyword.
Each curation is sub-divided into categories. For example, nonfiction includes travel, food & wine, history, North Carolina, humor and many other categories. This allows you to browse the HomeGrown e-books as if you were in a bookstore. Nonfiction vary widely in content and quality: UNC Press has scholarly monographs among the nonfiction titles and the North Carolina category includes history, travel guides and other books about the Old North State. Nonfiction also includes "Folklore & Supernatural," a collection of 103 books including Elvis Speaks from Beyond the Grave and Aliens in the Backyard: UFO Encounters, Abductions & Synchronicity. Go figure.

All of the books in the HomeGrown collection are available to read online. If you create a personal account with BiblioBoard, you can add comments to e-books in the collection, select "favorite" titles and add bookmarks. You can also download the BiblioBoard app for use on smart phones and other devices.
So, check out the HomeGrown collection from NC LIVE!