If you've walked by the entrance to the library this week you may have seen our new dance themed window display. Books about dance or that feature dance, both non-fiction and fiction, academic texts to children's books. Complete with dance shoes and a poster advertising the upcoming Dancing the African Diaspora event with Dr. DeFrantz.
Dr. Thomas DeFrantz is a professor at Duke University teaching African American Studies, Dance, and Women's Studies. He'll be coming to share his knowledge as both a scholar and performer with all of us. See the full event description below!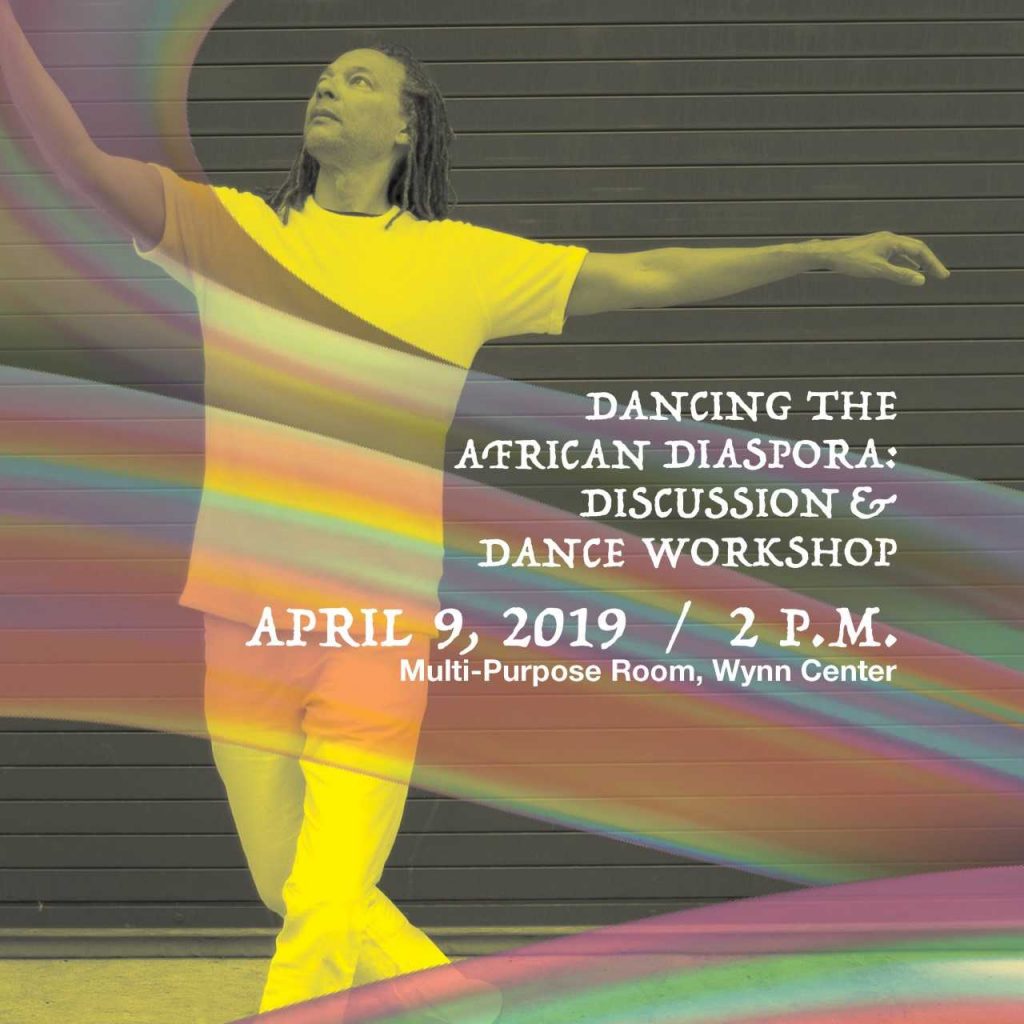 Dancing the African Diaspora: Black American Social Dances
Black music and dance provide the creative engine for a global system of expressive culture. For example, we find hip hop, voguing, jazz dance, and swing dance practiced all over the planet by eager groups of social dancers, many of whom have little daily connection to African American people.
This talk explores the terms of encounter that have created the spaces of Black Social Dance. Moving outward from a consideration of African American-derived systems of embodied knowledge, the talk constructs historical and theoretical models to allow for a deeper understanding of how Black social dances come to be, what they do in the world, and how they hold enormous and continuous currency of motion as an urgent site of embodied expression that speaks to an increasingly diverse global populace.
Come join in! Exploring historical modes of Black Social Dance, we will dance together as well!
This event is sponsored by Viva the Arts.